Or try one of the following: 詹姆斯.com, adult swim, Afterdawn, Ajaxian, Andy Budd, Ask a Ninja, AtomEnabled.org, BBC News, BBC Arabic, BBC China, BBC Russia, Brent Simmons, Channel Frederator, CNN, Digg, Diggnation, Flickr, Google News, Google Video, Harvard Law, Hebrew Language, InfoWorld, iTunes, Japanese Language, Korean Language, mir.aculo.us, Movie Trailers, Newspond, Nick Bradbury, OK/Cancel, OS News, Phil Ringnalda, Photoshop Videocast, reddit, Romanian Language, Russian Language, Ryan Parman, Traditional Chinese Language, Technorati, Tim Bray, TUAW, TVgasm, UNEASYsilence, Web 2.0 Show, Windows Vista Blog, XKCD, Yahoo! News, You Tube, Zeldman
A weblog on emerging technology and internet news, reviews, tips for a broad range of computing technologies.
Introduction
Have you ever heard from people involved in internet marketing that promotion is everything? Well, they often do say that because good as well as bad, a product marketing campaign can make a huge difference. It's not enough to just open an online store, or make sure that products are of good quality. An important factor in your online selling is to spread the word.
Today, marketers can choose between many ways to promote their products, but an important decision is to pick the right one that will serve the purpose of both, the online store and product itself. Already familiar marketing ways, such as e-mail marketing, gift guides, affiliate programs or pop-up shops are just a few examples that will help us to only chip the top of the iceberg. Social media is another great way to not only promote but also enhance your chances of achieving good selling results. The best thing is that social media campaigns can be used for various types of businesses or products.
The truth is that in order to market a product you need a plan and also a budget but you don't need billions to do it right. Marketers can accept the same practice, techniques, and principles used by the biggest and most successful companies in the world.
So here are just five of many ways you can present your products on the market, that are proved and effective.
Due diligence is important
When you have a new product, don't assume that you have everything to start the promotion. Before starting the product campaign, find a suitable market for it. If the market for your product doesn't exist, the chances that your attempt will fail are extremely high.
Honesty is the best policy
Choosing a good product is just a part of the story. How many times did you praise some good purchase to your friends, emphasizing your positive experience in using? The good reviews are an important part of every selling. In order to receive them, you have to be careful when presenting your product. For example, saying that it has some non-existing features can boost your selling for a while, but very soon it will come back to hit you, like a boomerang.
Don't go overboard
Making your product unique and different is usually a good thing, but you have to be extremely careful with it. You should know your customer's taste and your market in general, in order to be sure that your new products will not miss the whole "new experience" idea.
Existing buyers are the best customers
When you're planning a campaign don't focus only on new customers. The ones you already have are the best playground to start with the promotion. They are already familiar with your products so you can easily increase demand among them. Furthermore, they can help you to boost your sales with their good reviews and recommendations.
Respect your customers
Believe it or not, communication with customers is an important part of the selling experience. Try to remain available for your buyers to answer their questions, offer them good customer support and don't ignore them, once you dispatched the product.
Conclusion
Steady online selling growth requires strategy, so checking the latest news in marketing should become almost an everyday activity. Eventually, a good combination of experience and knowledge will become a significant advantage and a good way to achieve positive results.
Author Bio: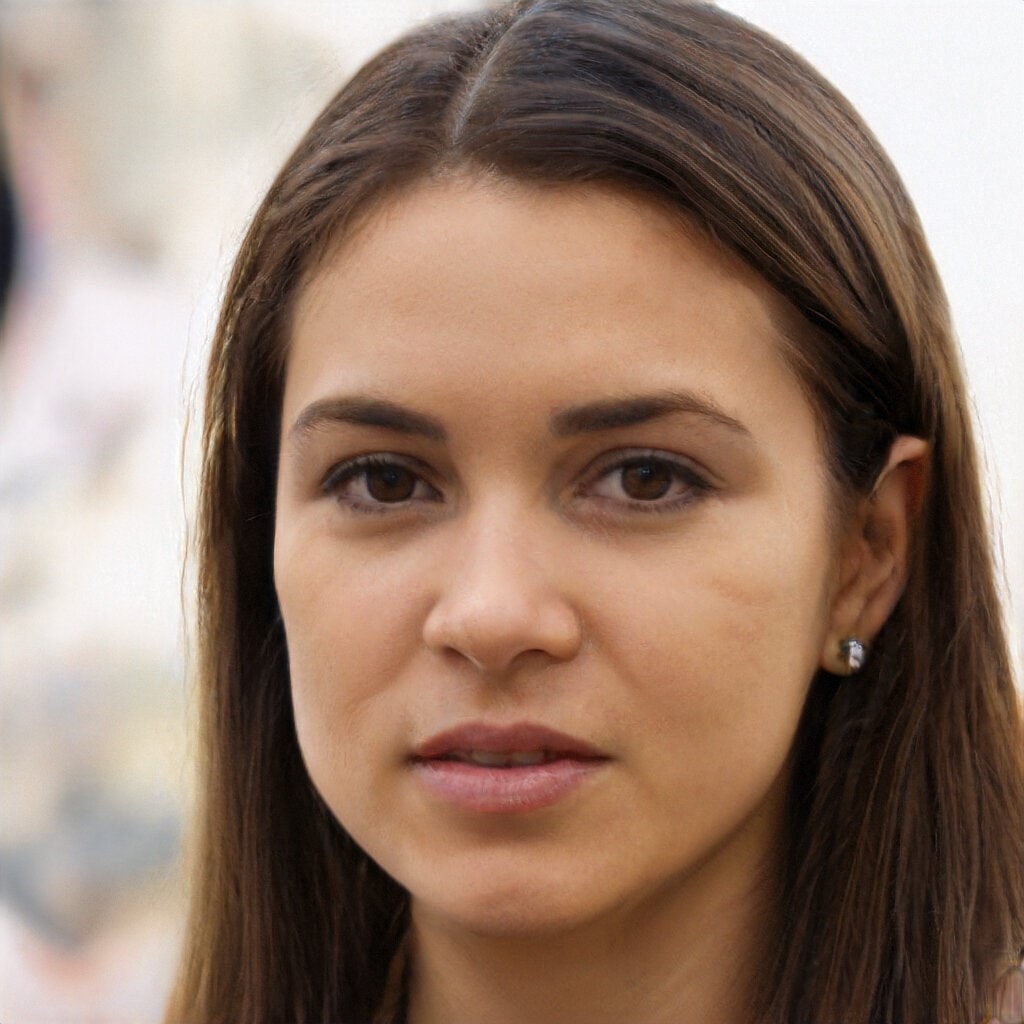 Jane Evans is an experienced essay writer and blogger from York. She loves to travel, meet new interesting people and talk about literature, modern art, and new technologies.
Find Jane on Facebook and Twitter.
The post 5 Effective Ways to Market a Product appeared first on Techolac - Computer Technology News.
Technology is making life in apartments easier and more convenient for landlords, onsite managers and tenants. Smart technology is one way this is happening. Technological solutions are quickly replacing less convenient human-based solutions for issues ranging from entry locks, to how you receive a package, or perhaps letting your friends inside the building for a visit.
Locking Up with Ease
A variety of different types of smart locks are available for apartment buildings. While for some renters there is a sense that these types of locks are less secure or prone to error versus traditional locks, there has been a growing demand for them. Some of these locks can be opened with a phone, card or key fob while others can be opened with a PIN. They may use wireless or Bluetooth technology, and some even come with backup keys for people who are worried about being locked out entirely.
The Efficiency of Package Lockers
Receiving packages can be a frustrating task for people who aren't home all day, or are unable to get them delivered to their workplace. Packages run the risk of being left out in vulnerable areas, or perhaps an onsite manager may be stuck collecting and holding packages daily for his tenants. Package lockers make delivery both easy and secure. The delivery person can scan the information on the package and leave it in an appropriately sized locker. Later, the intended recipient can use a phone or a PIN to open the locker and retrieve the package. Easy enough.
In Control of Accessing
Secure units with a buzzer to let guests in can be another frustrating element of apartment living. Ideally, people can be buzzed in from the apartment although this still requires tenants to stop what they are doing and respond to the buzzer. Worse, in some cases, tenants have to leave their apartment entirely and let the visitor in manually. Smart access control links access to tenants' phones so there is no need for them to stop what they are doing when a visitor drops by.
Amenities
There are many other so-called smart amenities that are increasingly available in apartments. Many elements of apartment living can be automated, such as automatic lighting in and around common areas for more security. Doors may be set to lock automatically at night, and thermostats may be installed that automatically adjust the temperature of the unit. In addition to package delivery, these types of apartments may offer other types of connectivity as well, such as easy access to ridesharing services. Tenants who have housekeepers may be able to let them in remotely using a phone.
The Advantages
It might seem as though the costs associated with this technology would be passed through to building tenants, but that is simply not the case. Smart apartments actually save building owners money, which translates to lower maintenance and association dues for their tenants. Everything from heating and cooling, down to the use of lighting and electricity, can be better managed. They can also make the job of apartment managers easier, freeing them up to focus on other ways to better serve tenants.
The post Advantages of Smart Apartments appeared first on Techolac - Computer Technology News.
When we talk about advancements, the world has come a long way. Around a hundred years ago, people were highly dependent on manual execution. Even the simple tasks like arithmetic operations were too long and monotonous. To overcome this difficulty, various technologies were introduced, that were capable of executing complex calculations. These technologies grew and were implemented in various fields like hospitals, businesses, defence, etc.
No matter how proficient these machines were, the world found out the lack of 'intelligence' in these technologies. Computers, for instance, are precise, consistent, and a zillion times faster than the human brain, but they were considered 'dumb machines.'
The concept of artificial intelligence is far superior to any other concept. It aims to make machines learn and respond on their own. Although the term 'AI' has been around us for more than five decades, it was in the second decade, when the world started realizing its importance.
Artificial Intelligence (AI) has totally changed the way we used to think about technology. It is changing the various aspects of our life at a much faster rate. The market for artificial intelligence is also touching the sky. In 2017, the AI market was valued at USD 16.06 billion, and it is estimated to reach USD 190.61 billion by 2025.
Nowadays, more and more companies have started investing in and adopting artificial intelligence technology. According to the Narrative Science survey, 39 percent of the companies were already using AI, which, by 2018, rose to 62 percent. Many existing technologies have a direct or indirect use of artificial intelligence. To understand better, let's have a look at the top 9 hot artificial intelligence technologies:
This is the fastest growing field and the next-generation of machine learning. This form of machine learning replicates the neural circuits of the human brain to process data and creates patterns for decision making. Just like how we learn from experience, the deep learning algorithm repeatedly performs a task, every time it is modified to enhance the outcome. The technology is called 'deep learning' because there are different deep layers in the neutral level that permit learning. Any problem that requires 'thought' to find out is an issue that deep learning can solve. Since deep learning algorithms require tons of data to learn from, this growth in data production is one reason why deep learning skills have increased in recent years. Facial recognition, Chat and service bots, Personalization shopping and entertainment are some of the examples of deep learning technology.
Conventionally, the power of computing is connected with the number of CPUs and cores per processing unit. When Wintel started entering the data center during the 90s, application performance and database were directly corresponding to the number of RAM and CPUs available. While these factors are crucial in achieving the optimal quality of business applications, a new processor began to gain attention and i.e GPU (Graphics Processing Unit). When we think about GPUs, many of us think about video cards that were designed for graphic-intensive games. But in the AI generation, graphic designs by GPUs have found a new position that makes them as significant as CPUs. Today, companies have started investing in AI to speed up the next generation of applications. GPUs and appliances are specifically designed and architected to competently run AI-oriented computational jobs. IBM, Alluviate, Google are some of the AI-optimized hardware focused companies.
Natural Language Generation:
Sometimes even after writing the right words and sequences, it gets tricky for businesses to convey the appropriate message. This is even more difficult for a machine that processes information in a different way than the human brain does. For years to come, solving this issue has been the prime focus of the Natural Language Generation's (NLG) growing field. NLG has begun to manifest in many areas of our lives. At present, it is being used in customer service to make reports and market summaries.
Biometric technology refers to the technology that is used to recognize an individual based on a few characteristics of their biology, for example, fingerprints. In fact, fingerprints are one of the first biometric technologies that have been categorized loosely under digital forensics. Companies all over the world are taking full advantage of this technology. In Florida, Walt Disney World Park uses wearable technologies and finger-printing to make a memorable experience for visitors. After receiving the customized wristbands and placing fingers on the biometric scanner at the main entrance, visitors enjoyed personalized services throughout their stay. The technology is currently being used mostly for market research.
Virtual Agents, also known as an intelligent virtual agent, is an animated, human-like graphical chatbot that is widely used in smart home managers, customer service, and support. This technology has simplified the way employees, for instance, interact with support desks. It communicates with users, answers their questions, and works 24*7. The virtual agents interact with users, either verbally or in a written form. Apple, Google, Amazon, Microsoft, IBM are some of the companies that are providing virtual agents.
Just like a name, Speech Recognition is a technology that, by using artificial intelligence, converts human speech into a computer-accessible format. Today, almost every smartphone has this feature. According to reports, the market size for speech recognition is expected to grow USD 31.82 billion by 2025. Apple, Google, Facebook, Microsoft, and Amazon are the top tech companies that are providing this technology on various devices through services such as Siri, Amazon Eco, and Google Home.
The proliferation of unstructured text data has made a momentous growth in the size and range of data. Today, for making sense of such a huge data collection, companies are dependent on technologies such as Text Analytics and NLP. To unlock the business value, both these technologies hold the key within these huge data sets. NLP is concerned with making natural language accessible to computers, whereas, Text Analytics is related to extract constructive information from text sources. Currently, NLP and Text Analytics are used for fraud detection systems, security systems, and a huge variety of automated assistants.
To interpret and convert data into predictive models, modern decision management systems rely heavily on artificial intelligence capabilities. In the long run, these models help companies to take essential and successful decisions. These systems are extensively used in a huge number of enterprise-level applications. Such applications offer automated decision-making potential to any organization or person using it.
Robotic Process Automation:
Robotic Process Automation is a type of artificial intelligence where robots copy the job of humans to perform organizational jobs. This technology is used in situations where hiring people to perform a particular task is expensive. Many companies nowadays, have started using this technology to run their businesses quicker, more efficient and productive.
Conclusion:
Artificial Intelligence has successfully set its milestones in almost every industry. And its trend is not going to slow down anytime soon in the near future. If you want to implement any of these technologies in your business, it would be great to read the case studies and learn from the experiences of other companies. If you have any questions, don't hesitate to ask in the comments section below.
The post Top 9 Hot Artificial Intelligence (AI) Technologies appeared first on Techolac - Computer Technology News.
Having a business that doesn't have an online reputation is one of the most significant risks for new entrepreneurs and people trying to develop a startup. However, ending up on the first page on Google is everything but simple. There are so many suggestions on what to improve on your website, so you have a better ranking on search engines, but there are as twice as many myths that were not debunked on time.
Not having a digital marketing background makes it harder for anyone to separate truth from myths. To help you understand how to become visible for Google and increase your traffic numbers that way, we bring you 10 best digital marketing ideas for your business.
Google Search Console
If you're not making the most of this fascinating free tool developed by Google, it's time to change that. You can submit your sitemap to it and let Google know your website exists, which is the first step of your website appearing in search results on Google.
Google My Business
Besides Google Search Console, Google has so many free tools that could help you elevate your business and gain new visitors to your website. Google My Business enables you to appear in geographic search results. In other words, if somebody is looking for a business like yours in the area where your business is located, your business will be suggested to the user searching for this information. It will help you reach a higher position in search results as well.
Loading Time
If your website is not loading fast enough, you're losing customers. Simple as that! Your website speed will show Google how quality your website actually is and whether it should suggest it to its users or not. To ensure your website is loading very fast, you should:
Minimize the HTTP requests on your website
Ensure image file sizes are smaller by compressing them
Use faster hosting
Take a look into your page speed insights
Keywords
Content is king, but keywords create the empire. Without keywords, you can't expect to have organic traffic on your website. Keywords are the most crucial part of every SEO strategy. More importantly, neglecting the importance of keywords will harm your ranking and might even reduce the number of current website visitors you have. Your page titles and meta descriptions should always contain relevant keywords, and the best keywords for your pages can be determined with keyword research. However, make sure you avoid keyword stuffing as it might create an opposite effect from what you're expecting.
Backlinking
If you still haven't started building backlinks to your website, you should start immediately. Having a strong backlink portfolio helps you increase your reach, attract potential customers, and engage them in further action. You can build links through outreach or by creating content with long-tail keywords which are important for your business.
Video
We already mention that content is king, but if you're wondering what type of content has the highest impact on users, it is video. Having a video on your website automatically increases your chances of having a higher position on Google. You can incorporate it into your homepage and introduce your product or service, or you can implement it in your blog articles and provide additional information for your readers.
404 Errors
Have you ever been looking for information, thought you found what you need and ended on a 404-error page? To avoid this annoying situation for your website visitors, you should remove every 404 page you have and set up a 301 redirect. This way, your visitors will be redirected to a website that can provide them with the details they were searching for. To check your 404s, you can actually use Google Search Console.
Social Media
Having content which will be shared on social media doesn't directly improve your ranking on Google; however, it implies you're doing it the right way. Use social media as the indicator which topics or products your target audience prefers and optimize it and ensure it offers quality information. It will help you get more organic traffic from both social media and Google.
Mobile Search
Do you know what percentage of your website visitors are checking your website from their mobile phones? Not optimizing and customizing your website for mobile is something nobody can afford nowadays. To ensure your potential customers are enjoying the content you have on your website, from images, videos, text to contact forms, you will need to keep in mind that part of your audience which is checking it on the go.
Optimize. Optimize. Optimize.
Optimization is not a one-off thing. You will need to continually upgrade your website according to new updates from Google. Also, ranking results are not definite, and to secure your position, you will need to optimize your website frequently. It implies your meta titles and descriptions, keywords, anchor text, alt text, titles, headings, etc.
The post 10 Marketing Ideas for Your Business to Stop Being Invisible for Google appeared first on Techolac - Computer Technology News.
Insurance is a global market sector that involves underwriters, managers, support specialists, analysts, and, of course, developers. While customers interact with regular employees, the industry can't survive without people who make software. Proper insurance product development leads to greater client satisfaction, that drives revenue, respectively. And it becomes even more critical in times of ubiquitous digital disruption.
In this article, we are to talk about insurance trends with the focus on insurance software trends for 2020. Without further ado, let's start!
General Insurance Industry
Insurance remains highly competitive and beneficial. Although Deloitte reveals that there were only 14 new startups in 2018 (and 3 in 2019 to date), the market fights for customers severely. Hundreds of new players who entered it from 2012 to 2017 are receiving millions of dollars in funding. Actually, this year has set a record in investments – $3.2 million.
Insurance Drivers
To understand where software development is going, we should take a look at insurance trends in general. There are five significant aspects of insurance growth:
Economic: risks, benefits, competition, partnerships, growth opportunities.
Environmental: sustainability, pollution, climate changes.
Political: regulations, taxes, terrorism, global relations.
Social: customers, talents, stakeholders, corporate responsibility.
Technology: data, analysis, software, apps, wearables, and other devices.
This guide is mainly dedicated to the last factor as we study the evolution of the insurance software market – InsurTech. Nevertheless, other points deserve our attention.
For instance, social trends for 2020 are focused on customers, generally. Experts detect shifts in customer relations as companies start treating them as people, not just data or money. New products (preventative, protective) for new customers will rise, for sure.
The economic section provides for multi-model approaches. Today, insurers can't just stick to one business model as they have to evolve constantly. As well, this driver enables various collaboration options, but we will talk about them later.
Finally, political changes lead to better privacy compliance reached through advanced data management. Particularly, it's typical for the L&H sector. Recent amendments in the USA also require insurers to deliver new tax plans focused on new opportunities.
Insurance Software
Now, let's proceed to the software itself. Put simply, insurance-related applications are digital solutions that help insurers to organize their work better. These tools can help in tracking, recording, and storing data; analyzing trends and patterns; delivering more personalized offers; addressing customer issues quicker; etc. Software for insurance can be divided into three broad categories based on the functions:
Spreadsheets. Simple tables that support data gathering, visualization, and fundamental analysis. Spreadsheets are suitable for general tasks in small to medium companies.
Commercial tools. Apart from tables, these apps include reporting, auditing, and policy management modules. They are the best choice for SMEs.
ERP applications. These comprehensive products add the power of automation and advanced analytics. Often, they are tailored to the needs of big businesses.
MarketWatch, with reference to 360 Market Updates, reports that the global insurance software market will reach $15 billion by 2023. This growth represents a CAGR of 4.48%. As a result, we can expect more software solutions with even better efficiency. Automated apps that process applications in a split second, self-service cabinets for users, decentralized insurance tools – there are many possibilities. Let's look at them.
5 Major Software Trends for 2020
While insurance will see some significant changes in 2020, software for this industry should correspond to the new needs. That's why developers should keep an eye on emerging trends. Apart from general modernization with the sunset of legacy systems, we expect to build new digital infrastructure and reduce the talent gap. For more details, check out five of the most prominent patterns for the next year's insurance software.
1. Artificial and Augmented Intelligence
Although we're far away from true AI, various narrow tools for different tasks are already working. Insurance processes can benefit from them, too. KYC/AML checks, policy underwriting, pricing, reporting, notifications, fraud detections – everything can be delegated to automated solutions. AI is highly useful in data gathering and processing, as well.
Today, a new trend emerges. Augmented intelligence centers around the idea of cooperation. It takes the best from both worlds, i.e. human creativity and machine efficiency. By working together, human operators and AI systems can reach new heights. This approach enables better decision making and quicker machine learning.
2. Blockchain-Based Developments
The next buzzword is our beloved blockchain. Put very simply, it's a distributed ledger that exists on several machines simultaneously instead of one server. Thus, it provides for next-gen data storing and protection standards: information is transparent, verifiable, and tamper-proof. Blockchain is especially helpful for reinsurers who can authorize users and deliver policies much quicker, cutting costs.
3. Digitization on All Levels
Talking about global universal trends, we can't miss digitization. This word combines the whole new approach to doing business. Digital enterprises move away from personal or phone interactions switching to online channels. Some brokers become online-only while others implement the phygital strategy by combining different interaction options.
For software developers, digitization opens new ways to sell their products. Say, they can involve in the next projects:
Design of API interactions to connect different business parts.
Development of infrastructure for businesses to make them ready to evolve.
Expert consultations on digital transformation and/or cloud migration.
Launch of new software available remotely or inside the client company.
Updates of existing apps to make them ready for new infrastructure.
4. Full Data-Driven Personalization
Probably, it's the most significant trend. We live in a world full of data, and we see that customers become kings of the hill. Insurance companies utilize Big Data, business intelligence, and analytics to understand their clients and deliver more relevant benefits. Thanks to abundant information, insurers become more individual-oriented and personalized.
Needless to say that insurance software will flourish on this soil. From traditional databases to AI-driven analytical platforms to apps for drones that capture data in disaster areas and sell it to underwriters, software developers shape the modern look of insurance. IoT and wearables will play a major role as these technologies allow to collect data from each client.
5. InsurTech Partnerships for Talents
Last but not least, software vendors should care about employees. The fact is that the insurance industry feels a big talent gap. The Bureau of Labor Statistics reports that there will be 200,000 vacancies in the industry by 2022. Simultaneously, young professionals show little desire to work in insurance, so the gap is rising.
In this case, InsurTech firms can change the game. By setting partnerships with traditional agents and brokers, startups can attract new developers, managers, and other specialists in this sector. It's clear as youngsters want to work in modern communities while the majority of underwriters is old-fashioned and static.
The Future of Insurance
In 2020 and further, we will see more changes in both general insurance and software made for this industry. Due to a large number of maturing InsurTech startups, traditional firms have to evolve or extinct. That's why tech trends will reshape the market greatly. Whether it's not totally clear which technologies will rule the world soon, we can be sure of the importance of data. By investing in data-driven solutions, you can prepare for the future. Good luck!
The post Insurance Software Market Trends for 2020 appeared first on Techolac - Computer Technology News.
We are the generation of the web. There are so many things being changed in our daily life due to this internet thing. One of them is our income source. We can earn a handsome amount by working for a few hours with Internet Marketing. Before, 15 years 9 to 5 was the only option for many of us to survive. But, now the scenario is reversed. You can earn money with your common sense of working in this web world at your convenience of time. It gives you time freedom as well as an ample amount of money in a continuously changing world. There are some characteristics that you should have is to adapt to a continually evolving world.
Emerging Needs of Internet Marketing:
It has a straightforward logic to learn. The Internet has made things global. As a business owner, it is a golden opportunity for you to capture the market with your products/ services in a way that generates a massive amount of revenue for you. That's where internet marketing comes in the picture. It is a bunch of marketing techniques and strategies that allow you to define your targeted customers scattered in this world. Understand their behaviour and design your promotional campaign in a way that can convert most of them in favour to your profit. It has many ways by which you can attract traffic and retain them. The ways to do so may include content, email, paid media, search engine optimization as the name of a few. Now, there are lots of brains who are in the race with you. Their motto is to reach and maintain the top position by hook or crook. But, thanx to moderators of internet marketing who are promoting a clean and ethical way of doing so. Here comes your first lesson to maintain your position for the long-term in this industry. You must know the ways that are unethical and cause harm to your brand reputation in the long term with a sharp eye. In this virtual world, your brand image is everything that matters most to you. When you decide a way to promote your business, then obviously, its sustainability is your concern.
When it comes to Internet Marketing, one of the best ways to do so is get fetched in the eyes of google. I mean google ranking of your official website. We are going to discuss one of the few methods to do so in the next few minutes. If you want to know more, you can check this out. It is an effective way most probably to get your site ranked.
Specific processes are useful for different setups. But, among them, few are like that who have a higher success ratio. We are discussing the same. When we are talking about Google ranking as a part of internet marketing, then it is a cumulative result of techniques and strategies that can help in search engine optimization. Now, comes the question of what is Search Engine Optimization? It is an essential technique to make your presence detected in the eyes of search engine lets say, google. In addition to this, Google must know you for the exact content that you want to get promoted.
SEO Significance:
To make the website similar to users' criteria, you will need the right keywords being used in the right place. Here it starts the game. Search engine optimization is done in two ways. On-page and Off-page. Means while writing content is known as on-page, and after publishing, there are specific ways by which you can get it ranked, that is known as off-page.
We are going to discuss some of the best strategies along the way.
On Page SEO:
When we are talking about on-page SEO, it starts with content and ends with the same. In that case, you have to focus on the quality and style of delivery that can attract your potential customers as well as at the same time make its presence feel to google. Here keywords become a crucial part of your journey. To identify them and use them wisely will make sense.
Now, comes the question of how to identify them accurately. In this race of google identification, specific tools can help you to find out the same. But at the same time, your common sense can win the game. Words important in search criteria of your targeted potential customers are the best to be considered.
After the identification of keywords, their use is essential at a suitable place. i.e., in the title and main description. It is a simple game. Google is like a lazy boss. As you will make its searching task easy, it will help you to rank higher!! In this process, if the content that you publish will have links included to other relevant websites/articles, it will improve its authenticity in the eyes of the search engine.
In the race of getting noticed, meta descriptions are the most crucial part of your journey. It is content in a few lines that will be shown to surfers as an introduction of your content. It has a significant role in pulling traffic towards your address. The informative and problem-solving meta descriptions can make you rank higher. In general, while curating content, we must have the skill to balance the interest of humans as well as search engines.
While ranking your site, it is essential to optimize in a way that optimizes your website for super fast speed irrespective of traffic at that moment. In addition to this, it must be mobile-friendly as most of the traffic comes from mobile users.
Off Page SEO:
In off-page SEO techniques, high -quality backlinks can boost the ranking drastically. Whereas, guest posting is also one of the significant lookouts in case of ranking. In short, you have to look for ways that go beyond the website to promote your content in the eyes of the search engines.
The post Is Google Ranking Worth Chasing? appeared first on Techolac - Computer Technology News.
Udaipur is the place renowned for its royal palaces and serene lakes. It attracts both local and foreigner travelers. The experience of sitting by the lakes or boating across can be such a peace. The cool breeze, the setting sun, and the peaceful waters make it an amazing destination to explore. Let's have a look at the beautiful lakes of Udaipur:-
Fateh Sagar Lake – This beautiful lake of Udaipur is 2.5 kilometers long built back in the 17th century. There are 3 serene islands that this lake offers. One is Nehru Park, another one is a regular public park featuring fountains and the third one is the Udaipur Solar Observatory. The lake flaunts Aravalli Hills in the backdrop makes it look even better. Make sure to book one of those Udaipur packages that include a visit to this lake.
Must Read: Benefits of Investing in a Virtual Private Network
Udaisagar Lake – This lake was built back in the 16th century. It is nestled at a distance of 13 kilometers from the city and one can plan to spend a couple of hours here in peace. It was built by Maharana Uday Singh for the welfare of his territory.
Lake Pichola – While in Udaipur make sure to take a boat ride at the beautiful Lake Pichola and adore the sunset. This artificial freshwater lake has been several times been the shooting site for various blockbusters. It is beautifully surrounded by restaurants, temples, hotels, and temples. From each of these places, one can enjoy the mesmerizing view of the lake.
Popular Reads: Gadgets to study Faster
Rajsamand Lake – Created back in the year 1660, this lake is also known as Rajsamudra Lake. People enjoy peaceful walks around the lake while adoring the sunsets. The southmost end of the lake features marble-lined ghats from where one can adore the beauty for hours. Sunrise is considered to be the ideal most time to visit the lake as then its beauty is at its peak.
The post Lakes in Udaipur appeared first on Techolac - Computer Technology News.
How will marketing responsive web design change the way people build and engage with websites? Unless your website is ultra-complex with specialised features, most people do not need to rely on the services of web developers and designers, but there is one thing that all websites should have whether you pay a developer or do it yourself and that is responsive web design.
What is Responsive Web Design?
As technology has grown and the way we use it has changed over the years, the meaning of responsive web design has also developed. On a very basic level, responsive design changes to suit the needs of its user.
A website with responsive design is set so that it automatically scales its elements and content to match the size of the user's screen, so site viewers no longer have to do extra scrolling or panning when an image or block of text has exceeded the width of their screen. If a user has to resize, scroll, zoom or pan to view content it means that the website has not been optimised for use on various devices. If a website is too difficult to use, it often becomes a deterrent for site users who may become potential clients or customers.
And good news if you were thinking of building your own website – you no longer need to build a specific version of your website for smartphone users, instead, with responsive designs, the screen automatically resizes to fit the device of the user.
What are the benefits?
Easier Management & Understanding of Technology
Changes can be made without you needing to chase up your designer to fix a typo or update old content. Because responsive design allows those who do not have developer knowledge to easily create and maintain their own websites, it means that more people are learning how to build websites and work with new technology.
Improved UX
This might be the most integral benefit of all. Site visitors look to a company's website for reliability, if their website is hard to use, chances are they will lose interest. Responsive design cuts out any extra work (scrolling, panning, zooming) for users and ensures that your website looks it best on every screen.
However, this is not the only way in which responsiveness is a crucial factor in user experience. If you want to run complex marketing campaigns or require funnelling on your website then website responsiveness is a must to ensure that your website visitors are able to navigate your website at all stages.
SEO
Since Google ranks websites that are mobile-friendly higher than those that are not, responsive design gives your website the edge over search engine competitors.
Cost-Effective
By allowing users to build and manage their own websites, forgoing the need for a web developer, responsive web design can save users a bit of money. Not to mention, you no longer need to worry about losing potential customers if they find it too difficult to navigate your website.
So you know what the basics of Responsive Web Design is now, but what else contributes to a smoother responsive experience?
Web Hosting:
When starting out it can be hard to know where to begin, we recommend making sure you start by finding a web hosting service that suits your needs and can provide the best support for your website. To get the best out of a responsive design you need a web host that will ensure your website is fast, able to handle a lot of traffic and easy to manage.
Two current favourites are Inmotion Hosting and SiteGround. You can check who's the better web host here
Email Providers:
Does your business require the use of email marketing campaigns and funnelling? Yes. Then read on. Making sure you use the best email provider will ensure you get the most efficient use of management.
Two current favourites are SendGrid and Mailgun. You can check who's the best email provider here.
In summary:
As technology grows, the way we interact with it changes meaning that there are changing demands in what we require from websites. A better understanding of how these changes work and how we can build on them are important factors for any person wanting to build a website to know before embarking on that journey.
The post How Responsive Marketing Web Design Will Change Things appeared first on Techolac - Computer Technology News.
Before we can get to practical tips, let's first define what a follow up email is. In brief, it is a letter that you send after any kind of correspondence with partners or customers. For example, a business meeting, a presentation, another email that was sent recently, and so on. The main goal of such a message is to wrap up the information given or discussed in a previous dialogue. In other words, it is needed to make a brief summary of important information.
Who should use such emails? It is a quite versatile form of messages. Thus, it can be used for many purposes and by pretty much anyone. For example, it can be useful for entrepreneurs to summarize a business meeting; for HR managers to give a follow up on a recent interview; even for marketers to remind potential customers of something important.
In marketing, follow-ups are your reaction to the actions of the audience in order to turn it into real customers.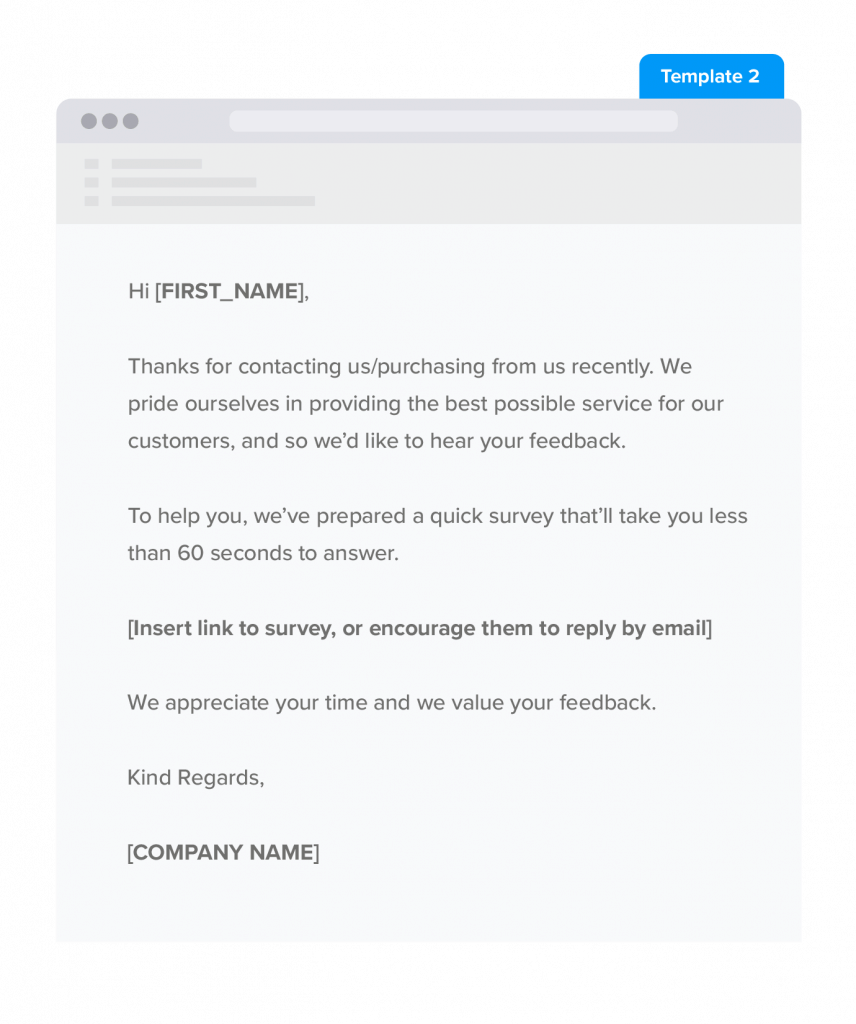 Image source: https://www.superoffice.com/blog/follow-up-email/
For example, a user downloaded a trial version of a product, left a request or received a consultation but did not complete the purchase. Then you remind them about your offer and push it to the next step.
If a potential client is not ready to make a decision right now, persistent calls may scare them away. Whereas follow up letter is an unobtrusive way to establish a dialogue.
The chain of such letters forms trust and stirs the interest of the user until they take a targeted action. Effective follow-up is as personalized as possible and takes the interests of potential customers into account. This is what distinguishes follow-up mailings from regular emails designed for everyone.
How To Write Perfect Follow Up Emails?
Follow up emails are vital for modern businesses. Not only can they be used to summarize important discussions but to help you keep your customers!
How do you keep your customers with the help of follow-ups? Think of it this way – only about 3% of your potential customers are willing to make a deal with you right when you reach out to them for the first time. What does this mean? Let's say you have 100 targeted contacts per day, you send newsletters to each of them, but only three people become real buyers. The remaining 97 simply disappear instead of making a profit.
How can you keep them? The secret is to remind them about you and your products regularly, but you need to do it right. Below, we have gathered the top five effective tips that will help you create top-notch follow up emails and turn a potential client into a real one!
1. Expediency and frequency
There are many cases when deals are made after a few good follow-ups. While your potential customer may have many better things to do rather deciding on your offer, your follow up emails can stimulate this process. A person may postpone making a decision, prioritizing other things, but your follow-ups won't let them forget about your offer.
Therefore, even after 2-3 weeks, a person can "wake up" and make a decision in your favor. However, you must understand how frequently you can send those letters. Here is a tip – increase the time interval between follow-ups without an answer in order not to look too persistent.
2. Personalize your letters
Make the most of everything you know about a potential client! This applies not only to contact information. Segment leads by interests, create chains of letters on different topics, and most importantly, make your letters "live." Personalization makes the user believe that you are writing specifically to them, which makes them trust you more.
For example, in the follow-up after a master class, contact the person by name, ask what he or she liked most, recall an interesting or funny moment that took place during the event – in other words, establish an emotional connection. This will create a sense of trust and improve feedback. Personalized emails bring more conversion, so don't neglect this.
3. Do not impose a sense of guilt
Even when the user does not respond to letters, this is not a reason to blame them. If you make a potential client feel guilty and make excuses, they are unlikely to cooperate with you.
Just imagine if you received an email from an online store who accused you of not opening their emails. How would you feel about that? We bet this won't make you want to make a purchase in that store. In fact, the result is likely to be the opposite.
4. Make it clear and concise
After you follow up, the user must clearly understand what benefits they might get from choosing you and what actions you expect them to take. For this, let your message be concise and straight to the point. But do not unveil everything you want to convey to the client right away. Here is a rule to follow – one letter = one idea. The rest you can share in your future emails.
5. Add an email signature for better results
A good email signature is a perfect business tool that significantly widens your horizons. Some of the biggest benefits it brings are:
More professional look of your letters
Your contact details are always within a short reach for your partners and customers
Increased traffic
An opportunity to increase the number of your subscribers in social media
More efficient targeting
Higher open and response rates
Higher brand awareness, etc.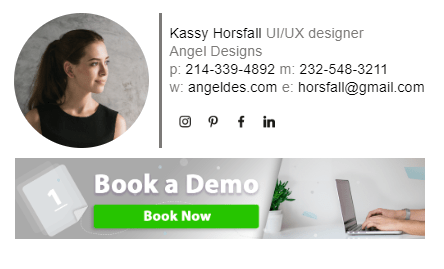 As you can see, email signatures can turn every email you send into an excellent promotion tool. How to create a perfect signature? You can design it on your own or hire a professional. However, there is a way to save your time and money! On the Internet, you can find plenty of templates and tools that make the process much simpler and quicker. One of the best tools to use is Newoldstamp email signature generator; be sure to check it out!
The post 5 Tips To Send The Best Follow Up Email appeared first on Techolac - Computer Technology News.
Email list verification is essential to your business, and ZeroBounce ensures you get the best results in the shortest amount of time.
Email has become an incredibly popular marketing channel for both B2B and B2C professionals. Thus, an email list is almost an inevitable part of any online business venture. Without an email database, no company on earth can maintain security, marketing or its relationship with customers and other organizations.
But maintaining an email database can be tedious sometimes. There are many challenges than arise when managing and utilizing an email database.
One of the main issues email marketing is confronting with is spam content. Spam is designed to lure the client to a different destination; thereby, people protect their email addresses from anything unknown or unwanted. Also, Internet and email service providers are wary of spammers, so spam filters have evolved to weed out any malicious messages. That's why emails often reach the spam box of clients instead of the inbox.
In this context, it's more important than ever for businesses to follow best email marketing practices. One of them is to use a healthy email list, and email list verification plays a vital role here.
Many services have emerged in the past few years to help organizations maintain email hygiene. Developed by experts with decades of industry experience, ZeroBounce is the most trusted and one of the most accurate on the market.
Why should we use ZeroBounce?
The company offers an advanced email list verification platform that not only prunes your database, but also makes it more powerful.
ZeroBounce automatically eliminates invalid and risky email addresses from your list. Furthermore, its artificial intelligence email scoring system scores your database and provides more information on your subscribers.
Let's take a look at some of the bad email addresses this email list verification system removes!
Misspelled and other invalid emails
These addresses are risky to your sender reputation because they result in sure bounces. Keeping them in your email list hurts your email marketing and business communication, so let them go as soon as you identify them.
Spam traps
Designed to attract spammers and block them, spam traps can cause serious trouble for any email marketer. Not all of them can be detected, but ZeroBounce's software does a great job in this respect. Isolate spam traps when the system points them out, and avoid emailing them.
Abuse emails
These accounts belong to people who have a habit of labeling emails as spam. You don't want such users in your email list. Fortunately, ZeroBounce detects them and eliminates them from your list, so you can avoid spam complaints and protect your sender reputation.
Catch-all emails
Organizations set them up to receive all email sent to their domain, even if a certain email ID does not exist. Catch-all emails are risky because they can bounce. Once ZeroBounce spots them, isolate them and score them – more on that later.
Disposable or temporary emails
Sometimes people use temporary email addresses to register on a website or download a content offer. Within days or even minutes, these addresses self-destruct, so if you email them, they'll bounce. ZeroBounce weeds them out to ensure you communicate with genuine human beings.
Duplicate emails
Emailing someone twice has two negative consequences on your email marketing. One: you pay twice, as your email service provider charges you for every contact. Two: people may start marking you as spam because they get your email twice. It's best to remove duplicates right away, and ZeroBounce does that for you at no extra charge.
These are just some of the most harmful type of email addresses the system rids you of, but ZeroBounce detects more than 30 risky contacts. Thus, it helps you save money, build a strong sender reputation, and enhance your email marketing performance.
Email verification API: check emails in real time
On top of the bulk email list verification service, ZeroBounce also offers an API. As soon as you create an account, you get access to the API key, which you then install on your platform.
All it takes is copying and pasting a few lines of code, and the API will start checking new signups in real time. Just like the bulk email verifier, the API detects and rejects bad email addresses such as misspelled, fake, catch-all or abuse accounts.
Email data append: learn more about your subscribers
Unlike other email list verification services, ZeroBounce offers a great bonus feature. At no extra cost, the system adds missing data to your database. For example, if you haven't gathered your subscribers' name when they signed up for your emails, ZeroBounce finds their first and last name (when available) and adds it to your list.
Moreover, the service adds data such as location and gender, so you can easily segment your list and craft more targeted campaigns.
Email scoring: artificial intelligence at its best
Remember we talked about catch-all emails earlier? These emails are usually flooded with messages, so because the mailbox is full, they oftentimes bounce. However, there's no way for an email marketer to know which ones will bounce – unless they use an email scoring system.
ZeroBounce developed such a system particularly to help organizations determine which catch-all emails are valid and active, so they can dump the rest. ZeroBounce A.I., with its advanced artificial intelligence and automation, rates an email address with a quality score that ranges from 0 to 10. The higher the score, the better chances that a certain address is active, thus valid.
Of course, you can use the system to rate any email address and detect its activity levels. Once you find out which accounts are more active, you can prioritize them as per their response. Hence, you can focus your communication on them and visibly improve your conversion rates. Additionally, this system helps to avoid the waste of valuable leads and saves you from overhead expenditures.
ZeroBounce A.I. is a separate service, and it's best to use it after you perform a thorough email list verification.
Major Advantages of Using an Email Verification System
Globalization and technological advancement have reshaped the entire marketing structure of the 21st century. Businesses of all sizes face many hindrances when it comes to online communication. Email list verification systems like ZeroBounce offer a Zen-like solution to these issues and empower you to achieve better email marketing outcomes.
Here are the major advantages:
Helps to eliminate all invalid email addresses.
Detects abuse emails and spam traps.
Weeds out temporary, catch-all and duplicate emails.
Improves your sender reputation.
Boosts open, click-through and conversion rates.
Adds missing information to your email list.
Provides an artificially intelligent email scoring system
Why ZeroBounce stands out
Named to the Inc. 5000 list of the fastest-growing companies in the United States, ZeroBounce has quickly become a top player in the email list verification industry.
The developers have successfully programmed this outstanding system with almost perfect algorithms. Per market review, the accuracy of the service is between 98% to 100%. Also, the company states on its website that it guarantees 98% accuracy.
ZeroBounce is also one of the most secure email list verification systems on the market. The service is compliant to the General Data Protection Regulation by the European Union. Moreover, it is certified by the US Privacy Shield Framework. Thus, the reliability of this program is unquestionable.
The A.I. email scoring and catch-all validation system makes this software top-notch among other products of this kind. The email scoring system helps to choose the active emails in a database and develop a more efficient marketing strategy.
Furthermore, there is a dedicated customer support team to give its client base 24/7 support. Additionally, they provide advanced technical assistance to Enterprise clients.
For any marketer looking to boost their email marketing performance, ZeroBounce offers complete database management solutions. In short, it helps you filter out bad contacts, focus on great prospects, and know your customers so you can send them just the kind of content they need and want.
Conclusion
The advancement of technology has brought new challenges for businesses worldwide. To help marketers and entrepreneurs succeed in their online communication, ZeroBounce has developed one of the finest email marketing tools. Thanks to this service, marketers can clean email lists of any sizes and turn them into profitable enterprises within the blink of an eye.
Furthermore, with ZeroBounce, organizations enhance the productivity of an email list in a more secure manner. Thousands of companies around the world use the service to ensure their email marketing performs at the highest standards.
Thus, ZeroBounce is beneficial when it comes to both collecting and organizing emails. An organized and accurate email database can really be a game-changer for any venture that's ready to thrive.
The post ZeroBounce Review: See How the Most Trusted Email List Verification System Works appeared first on Techolac - Computer Technology News.